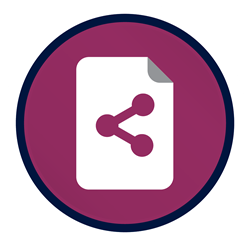 File Sync and Share as a Service powered by ownCloud
Secure, flexible, open source file sync and share solution
INNOTTA.SHARE is a flexible, open source file sync and share solution that is as easy to use as Dropbox, but hosted on your servers, using your storage, enabling businesses of all sizes to securely provide their employees and partners anytime, anywhere, any device access to the files they need to get the job done. With the ability to support most enterprise and cloud storage systems, INNOTTA.SHARE grants businesses the control they need over their data, while providing employees an easy-to-use answer to their file access frustrations. Whether using a mobile device, a workstation, or a web client, INNOTTA.SHARE provides customers the ability to put the right files at their employees' fingertips on any device in one simple-to use, secure, enterprise-controlled solution.
ownCloud is simple
and intuitive for business professionals to use, but gives IT complete control over sensitive corporate data.
Complete control
ownCloud servers and storage can be hosted on site so IT departments have full control to manage secure, monitor, and govern user activities based on enterprise policies.
Integrate
IT can seamlessly integrate ownCloud with existing authentication, authorization, governance, security, monitoring, and provisioning tools, policies and procedures.
Scalable
Full integration with INNOTTA.STORE enables you to start with a single building block and scale up / out as your storage needs grow.
Flexible deployment options
Software as a Service. It can also be deployed on premises and/or in the Cloud.
External storage and encryption
Add external storage to your ownCloud with Dropbox, SWIFT, FTPs, Google Docs, S3, external WebDAV servers and more. Enable the encryption app to encrypt data on external storage for improved security and privacy.
Easy file sync and sharing
ownCloud provides drag-and-drop access to files through the local file system or a web browser, simple point and click sharing, and intuitive access to files from mobile devices.
Protect and manage
IT controls the servers and decides where all files are stored – locally leveraging existing storage, new storage, in private clouds, or even hybrid storage services.
Integrated with INNOTTA.PROTECT
Fully integrated with INNOTTA.PROTECT data backup and protection software in order to automatically backup all user and configuration data to a DR (disaster recovery) location.
Supports WebDav, CardDav and CalDav protocols
Extensible
IT can leverage ownCloud's open architecture and APIs to rapidly add functionality, integrate with enterprise systems, and adapt to meet unexpected and changing user requirements.
Versioning and undelete
ownCloud stores your data and lets you bring back data that was deleted accidentally. Find previous versions of files you modified and bring them back.